L'Italo-Americano Newspaper 106th Anniversary Fundraising Gala – Casa Italiana, March 1 at 7 pm.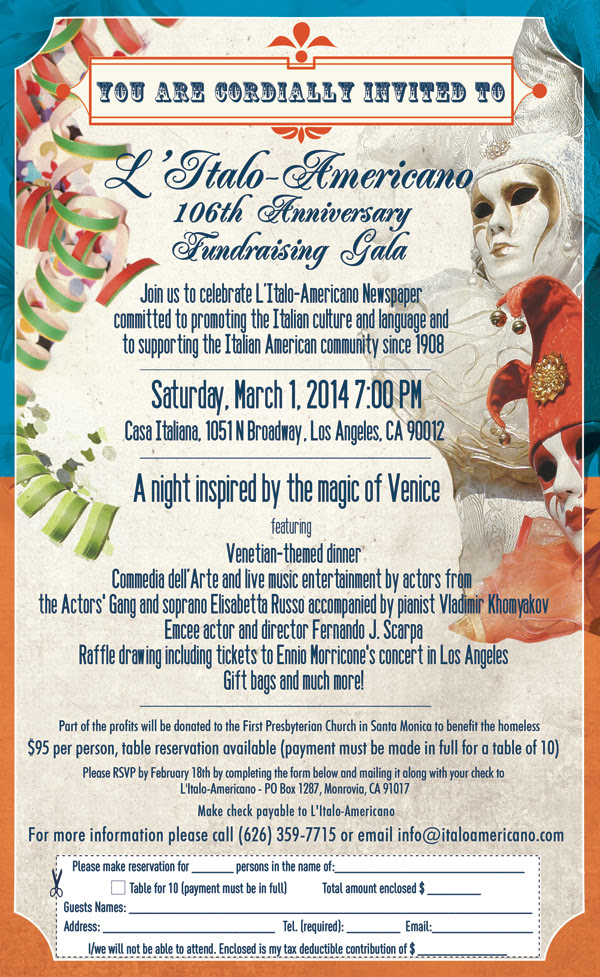 Join us to celebrate L'Italo-Americano newspaper commitment to promoting the Italian culture and language and to supporting the Italian American community since 1908.
A Night Inspired by the Magic of Venice will feature:
– Venetian-themed dinner
– Commedia dell'Arte and live music entertainment by actors from the Actor's Gang and soprano Elisabetta Russo accompanied by pianist Vladimir Khomyakov
– Emcee actor and director Fernando J. Scarpa
– Raffle drawings including tickets to Ennio Morricone's concert in Los Angeles
– Gift bags and much more!
For more information please call (626) 359-7715 or email info@italoamericano.com